Weekly Meditation Practice Schedule
We offer a Weekly Meditation Service at the Center for Art & Spirit at St. George (1 School Road in Asheville NC 28806):

Tuesday Evenings 7pm-8:30pm
Generally, the first Tuesday of the month is Silent Night. We practice a guided sitting meditation, followed by a walking meditation (indoors or out), finished with a 20-25 minute silent sitting. Everyone is encouraged to practice Noble Silence, and if necessary to speak with a Dharma friend, please do so outside of the sanctuary space.
The 2nd and 4th Tuesdays of the month, we have our usual silent sitting meditation (about 25 mins.) followed by slow walking meditation, followed by whatever the facilitator chooses for that evening - usually a reading from Thay or one of his Dharma Teachers. We often then have time for Dharma sharing.
The 3rd Tuesday of the month
, after our silent sit and walking meditation,
we usually recite and share the Five Mindfulness Trainings. On a quarterly basis though, we do the whole Recitation Ceremony for the 14 Mindfulness Trainings.

The 5th Tuesday of the month is Creative Night, in which we may do something a little different than usual, but still within our Plum Village practice tradition.
INCLEMENT WEATHER POLICY:
In case of inclement weather on a Tuesday evening, please check
AB Tech's website
. We will cancel our meeting if the school cancels their evening classes due to bad weather.
All are welcome!
---
Powered by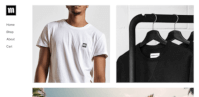 Create your own unique website with customizable templates.