Weekly Meditation Practice Schedule
We offer a Weekly Meditation Service at the Center for Art & Spirit at St. George (1 School Road in Asheville NC 28806):

Tuesday Evenings 7pm-8:30pm
Generally, the first Tuesday of the month is Silent Night. We practice a guided sitting meditation, followed by a walking meditation (indoors or out), finished with a 20-25 minute silent sitting. Everyone is encouraged to practice Noble Silence, and if necessary to speak with a Dharma friend, please do so outside of the sanctuary space.

The 3rd Tuesday of the month we usually recite and share the Five Mindfulness Trainings. On a quarterly basis though, we do the whole Recitation Ceremony for the 14 Mindfulness Trainings.

The 5th Tuesday of the month is Creative Night, in which we may do something a little different than usual, but still within our Plum Village practice tradition.

All are welcome!
---
Powered by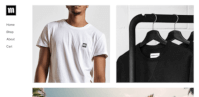 Create your own unique website with customizable templates.