Special Events
2019 JANUARY INTENSIVE, Bob Woods of Mountain Mindfulness Sangha
Opening Session: Saturday, January 5, 2019, 10:00am to 11:00 or 11:30am
Closing Session: Saturday, February 2, 2019,
10:00am to 11:00 or 11:30am
Bob Woods' Home in East Asheville at 4403 Angelus Circle in Asheville 28805
The beginning of the new year is an ideal opportunity to explore deepening your practice and experiment in new ways to bring the teachings into your everyday lives. It's a time-limited practice when we can join the collective worldwide practice energy of the winter retreat of the greater Plum Village Sangha and other Buddhist communities.
The January Intensive is a practice that invites us to stop and look more deeply to see what would nourish us, try something new with our practice for a month, and move closer to our aspirations. At the beginning of the month, we establish an intention to focus on some aspect of our practice. It may be building on something we do, trying something new, or studying a teaching we're interested in. During the month, we have the option to connect with another sangha member to support us. At the end of the month, we look at what our experience has been.
All are welcome to join, beginners and those with an established practice. The idea is to try something out for a month and see how it goes for you.
Each session will include a period of silent meditation, followed by tea and Dharma sharing of our intentions for our practice in the opening session and our experience over the month in the closing session.
RSVP
& Questions to Bob Woods,
b2wood@hotmail.com
or 207-313-0794
​
GUEST DHARMA TEACHER IN PLUM VILLAGE TRADITION OF THICH NHAT HANH, Leslie Rawls of the Charlotte Community of Mindfulness
January 22, 2019, 7:00 p.m. to 8:30 p.m.Center for Art and Spirit at St. George's Episcopal Church, 1 School Road in Asheville NC 28806
Dharma Teacher Leslie Rawls will give a Dharma Talk at our regular weekly Mountain Mindfulness Sangha.
Please join us and bring a friend to practice with and receive her teaching. All are welcome.
Retreats
Five-Day Retreat, Dharma Teachers Anh-Huong Nguyen and Thu NguyenDec. 7-12, 2018
Claymont Court, Charles Town, WV
Go to
mpcf.org
for more information on these teachers.
DWELLING HAPPILY IN THE PRESENT MOMENT, Retreat with Dharma Teachers Anh-Huong and Thu NguyenApril 11-14, 2019
Lutheridge Camp and Conference Center, 2049 Upper Laurel Drive in Arden NC

(navigate first to main entrance at Lower Laurel Drive and Hendersonville Road)
Powered by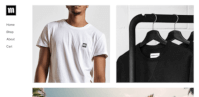 Create your own unique website with customizable templates.