Special Events
GUEST DHARMA TEACHER IN PLUM VILLAGE TRADITION OF THICH NHAT HANH, Leslie Rawls of the Charlotte Community of Mindfulness
January 22, 2019, 7:00 p.m. to 8:30 p.m.Center for Art and Spirit at St. George's Episcopal Church, 1 School Road in Asheville NC 28806
Dharma Teacher Leslie Rawls will give a Dharma Talk at our regular weekly Mountain Mindfulness Sangha.
Please join us and bring a friend to practice with and receive her teaching. All are welcome.
Retreats
PEACE IS EVERY STEP, Retreat with Dharma Teacher Leslie RawlsOct. 26-28, 2018Well Being Retreat Center in Tazewell TN
Leslie lives in Charlotte, NC. The retreat is being sponsored by the Knoxville sangha, Mountain Solid, Water Reflecting. For details, go to
www.wellbeingretreatcenter.org
Five-Day Retreat, Dharma Teachers Anh-Huong Nguyen and Thu NguyenDec. 7-12, 2018
Claymont Court, Charles Town, WV
Go to
mpcf.org
for more information on these teachers.
DWELLING HAPPILY IN THE PRESENT MOMENT, Retreat with Dharma Teachers Anh-Huong and Thu NguyenApril 11-14, 2019
Lutheridge Camp and Conference Center, 2049 Upper Laurel Drive in Arden NC

(navigate first to main entrance at Lower Laurel Drive and Hendersonville Road)
Powered by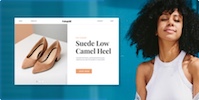 Create your own unique website with customizable templates.