About Mountain Mindfulness Sangha
Mountain Mindfulness Sangha is a spiritual family connected by the practice of mindfulness. We are a harmonious community walking the path of liberation together. We can rely on the Sangha and trust it to support our deepest aspirations and give us energy and inspiration on the path of practice.
We are a small, informal group of usually 15-25, and newcomers are always welcome! On Tuesday evenings, we usually begin with a 20-minute silent sitting meditation (in chairs or on floor cushions), followed by a short, slow walking meditation. That is followed by a variety of possibilities, depending on the particular evening. Sometimes it's another "sit" (the first Tuesday of each month), or a discussion of the
Mindfulness Trainings
, aka Precepts (the third Tuesdays). Or some chanting, reading, or dharma discussion.
There is no charge. A donation ("dana") is appreciated if one is able, to help us pay rent, cover expenses and support our monastic and lay Dharma teachers.
Through our weekly Sangha practice of sitting and walking meditation, reading Thay's words, participating in Dharma discussions and chanting, we learn how to be more compassionate with ourselves and each other.
Chanting the Lotus Sutra by night, the sound shook the Universe. In the morning when mother Earth woke up, her lap was full of flowers.
Thich Nhat Hanh's
teachings and philosophy speak to the individual's desire for wholeness and inner calm. The practice of mindfulness (being present and aware in each moment) uses simple and practical ways to transform the difficulties and limitation in our lives, so that each day becomes an experience of peace, happiness and freedom. This happens only as we embrace the present moment. Looking deeply into both our suffering and our joy to gain insight and understanding.
The practice of mindfulness is an appropriate tool for anyone who is looking for freedom from suffering. It is used by people of all major religions. Thay encourages his students to stay with their root religions or paths; our ancestors are inside us and an important part of who we are.
I take refuge in the three jewels, the Buddha (and the Buddha in myself), the Dharma (the teachings) and the Sangha (the community of practice).
---
Schedule



Weekly Meditation Services at the Center for Art & Spirit at St. George (1 School Road, Asheville, NC):

Tuesday Evenings 7pm-8:30pm
Generally, the first Tuesday of the month is Silent Night. We practice a guided sitting meditation, followed by a walking meditation (indoors or out), finished with a 20-25 minute silent sitting. Everyone is encouraged to practice Noble Silence, and if necessary to speak with a Dharma friend, please do so outside of the sanctuary space.

The 3rd Tuesday of the month we usually recite and share the Five Mindfulness Trainings. On a quarterly basis though, we do the whole Recitation Ceremony for the 14 Mindfulness Trainings.

The 5th Tuesday of the month is Creative Night, in which we may do something a little different than usual, but still within our Plum Village practice tradition.


Powered by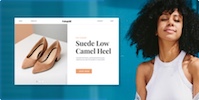 Create your own unique website with customizable templates.